Facebook was fined $ 6.1 million in South Korea, Breaching user data for six consecutive years. [2020]
The Korea Personal Information Protection Committee (PIPC) has officially "signed a memorandum" with a fine of 6.7 billion won
The Korea Personal Information Protection Committee (PIPC) has officially "signed a memorandum" with a fine of 6.7 billion won (about 6.1 million
USD) from Facebook for the illegal sharing of a large amount of personal information. User without complete consent.
Previously, the Korean Communications Commission has been silently investigating the use of Facebook user data since 2018. After collecting
sufficient evidence of breaches of the largest social networking platform. The agency transferred all related documents to the PIPC and the
punishment was immediately imposed.
According to a report from Yonhap News, the PIPC side accused Facebook of sharing the personal information of 3.3 million Korean users (out of a
total of 18 million Facebook users in the country) to a series of operating companies. in many different fields (especially advertising) without
consulting or obtaining any consent at all. The incident took place continuously from May 2012 to June 2018.
The Korean media watchdog said Facebook illegally shared the name, address, date of birth, work experience, hometown and the status of users'
personal relationships with partners to illegal profit, the number can reach more than 10,000 companies, operating in all kinds of different fields.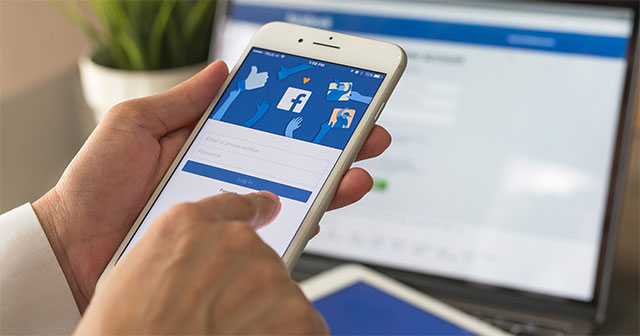 Basically, it is difficult to state exactly how much information is shared by Facebook that does not seem to provide sufficient relevant
documentation. In addition, PIPC also accused this social network of sending incomplete or false documents, making it difficult to investigate.
In a related move, the Facebook side denied the entire allegation, telling Yonhap News in a statement that it "had fully cooperated with the host
country law enforcement".
This is the first time Facebook has received a "warrant" from the PIPC, but it is not the first time this social network has had trouble in Korea. Back in
2018, the Korean Communications Commission fined Mark Zuckerberg's company 396 million won ($ 396,706) for slowing users' connections in 2016
and 2017. However, Facebook won the competition. Legal battle against the Korean regulator and the final fine was lifted. The Seoul Administrative
Court ruled at the time that the fine was illegal because Facebook did not intend to slow down its services in the country.
What's Your Reaction?