Starting With A 12 Sq Ft Shop, The Pair Built A Vada Pav Chain With Turnover Of Rs 20 Crore In Five Years
The duo, who come from middle-class families, are today enjoying the fruits of success and driving the Mercedes C 200 bought last year.
The two young people who met in college and fell in love, set up Vada Pau and Pau Bhaji shops on a 12-square-meter site in the Amir Kamala Mills area of Mumbai in 2016 with an investment of Rs 5 lakh.
Five years later, Akshay Pramod Rane, 29, and Dhanshari Gharat, 25, own Jogadi Ada, a 20 million food chain known for a wide range of oral combinations.
Producing delicious variations of the popular Maharashtra snack, the couple chose a franchise model to quickly expand. Of the 34 points of sale, only two are owned by the company and the rest are franchises.
"We charge between 10 and 15 million for the franchise. We take 5% of the franchisees' profits," Akshay explains.
Akshay and Dhanshree are involved in a business that is registered as property.
The duo, who come from middle-class families, are today enjoying the fruits of success and driving the Mercedes C 200 bought last year.
Akshay's father worked as a chief engineer at BPCL and Dhanashree's father was employed by firefighters. Both of his mothers are housewives.
Akshay left his job as a software engineer at Wipro and in 2016 opened his first plant in Kamala Mills with only two employees: one person makes the paw defect and the other serves the customers.
Initially, the store served regular vada pav and pav bhaji, which are usually available at similar restaurants in Mumbai. But Akshay and Dhanashree began experimenting and developing various variants of Vada Pav, which quickly became very popular with customers.
Akshay called his first innovation "Dil Khush Vada Pav" - a combination of red chutney, schezwan, some spices, and butter-dipped pav sauce.
"I made and enjoyed this dish in the shop. Every time my customers saw it, they also ordered it, "says Akshay, now we only offer 16 varieties."
For someone who quit his IT studies - which started after 10th grade - and worked for a few years in event management companies before graduating and later switching to engineering, establishing Akshay as an entrepreneur would come as a surprise to many.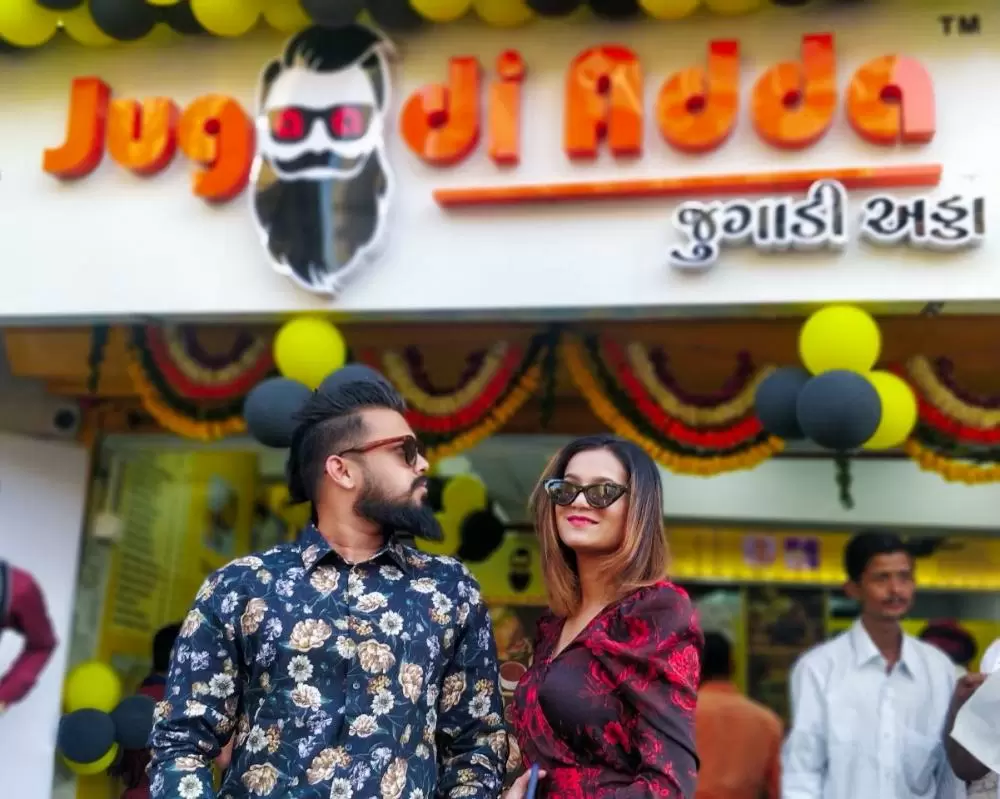 Akshay's life improved when he met Dhanashree at the Vidyalankar School of Information Technology in Mumbai, where he was studying engineering.
While Akshay was average in college, Dhanashree was top of the class. "When I saw Dhanashree, I fell in love with her," says Akshay. "To have him in my life, I had to do well in science. Finally, with my hard work, I became one of the final exams."
Akshay got a job at Wipro through an on-campus internship but soon realized that his cup wasn't a 9-to-5 job.
"I wanted to do something great and unique. I did a great job. I was one of the most productive employees in the company. But the work still hasn't inspired me," says Akshay.
The duo decided to start a business as Akshay would leave his job and focus on the business, while Dhanashree would continue working until the company stabilized.
Akshay donated his heart and soul to the vada pav store. After the introduction of the Vada-Pav merger, the business flourished, establishing franchises in Mumbai, Ahmedabad, Thane, Rajkot, and Morbi.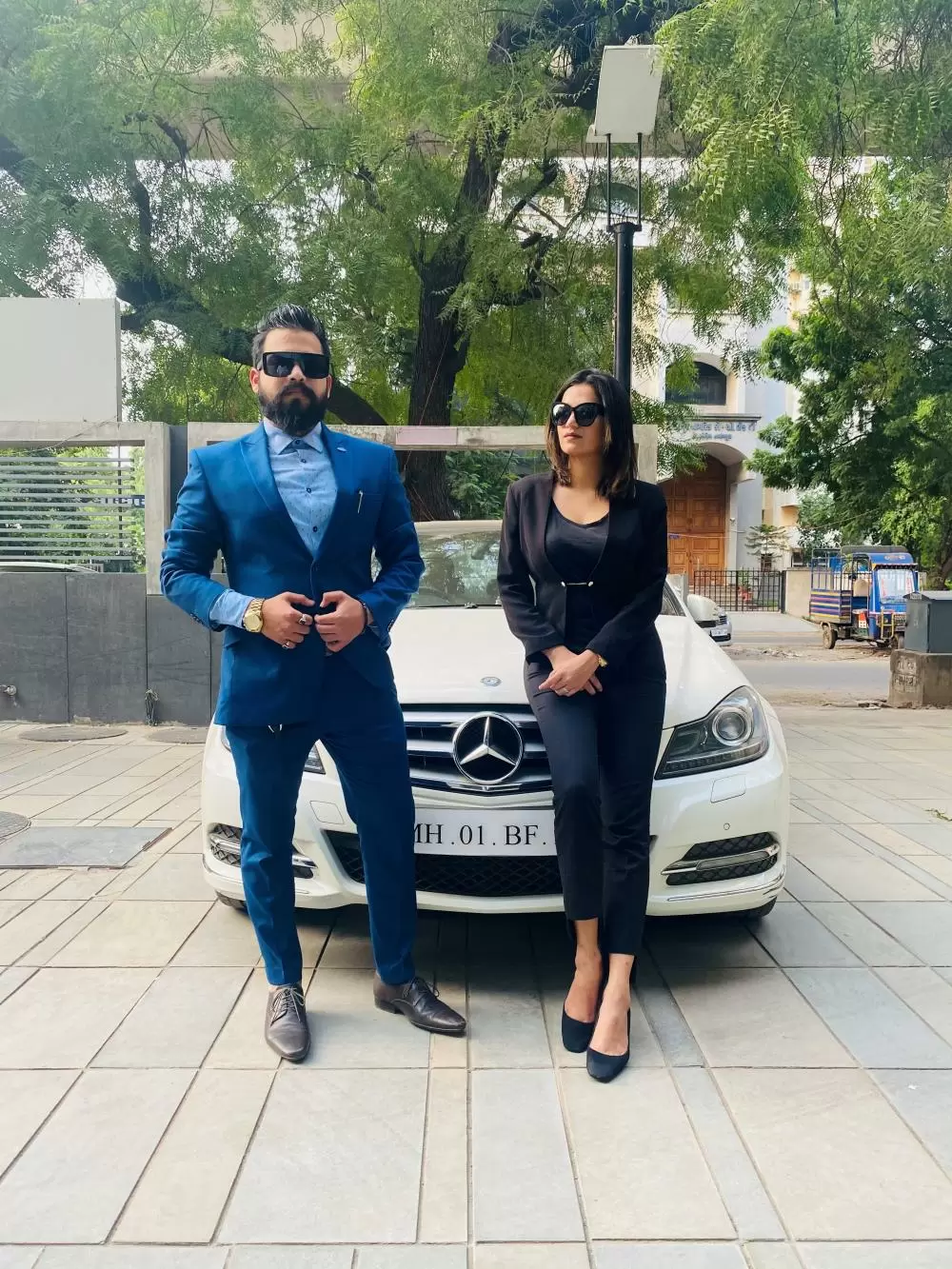 "When we were sure the business was up and running, I quit my job where I was earning an annual salary of Rs 5.5 lakh," said Dhanashree, who was then a systems engineer at TCS.
While the franchises together have a monthly turnover of around Rs 1.5 crore today, their two branches have an annual business of Rs 3 crore and the price of Vada Pav ranges from Rs 20 to Rs 50 in their stores.
"In order to maintain the quality of the Vada Pav, we deliver the raw materials from our warehouse in Mumbai to all outlets," Akshay explains.
"Our Vada and Pav are both larger than the Vada Pav in the market. For this reason, we formulated our slogan as "Bhai ka vada sabse bada".
Akshay and Dhanashree, who loved to party together and travel to different places, meanwhile have time issues.
But they don't regret being busy. "We're happy to be together most of the time because we're in the same industry," says Dhanashree.
"Before we started this business, we spent weekends partying, watching movies, and being on vacation. Now we spend the night discussing many ideas and learning new skills for the business.
"Often we only get 3 to 4 hours of sleep. We believe that without hard work we cannot make a dream come true. "
The duo plan to tie the knot soon and expand the brand internationally once the COVID-19 pandemic is over. "We already have inquiries about franchises from other parts of the world," says Dhanashree.
What's Your Reaction?