How This Young Man From Delhi Built A Startup With A Turnover of Rs 20 Crore From Rs 10,000?
It seems that for a few people, business is just in their genes. Shivam Ahuja recalls that he was in fifth grade when he visited his father's camera shop in Chandni Chowk, Delhi, where he first encountered business.
"I often helped my father in the shop and learned how to make money," Shivam recalls. By the time he was in seventh grade, he'd already gotten into the tattoo business, which at the time was insane among kids his age.
"I sold a rare tattoo to my classmates and made up to 200-300 rupees every 14 days. It saved my pocket money," says Shivam, 32, who founded Skill Circle six years ago, a digital skills development company with Rs 10,000.
Sales of the company exceeded Rs 20 crore for this financial year, a fivefold increase from last year's sales of Rs 4 crore.
Skill Circle offers courses in data analysis, data science, and digital marketing, all of which have a market among young people - many of whom are engineering graduates - who take such courses to improve their skills.
"There are many engineering graduates in India who are not yet ready to work. These courses teach them skills that will enable them to get a job. Our USP is that we help our students get training," says Shivam.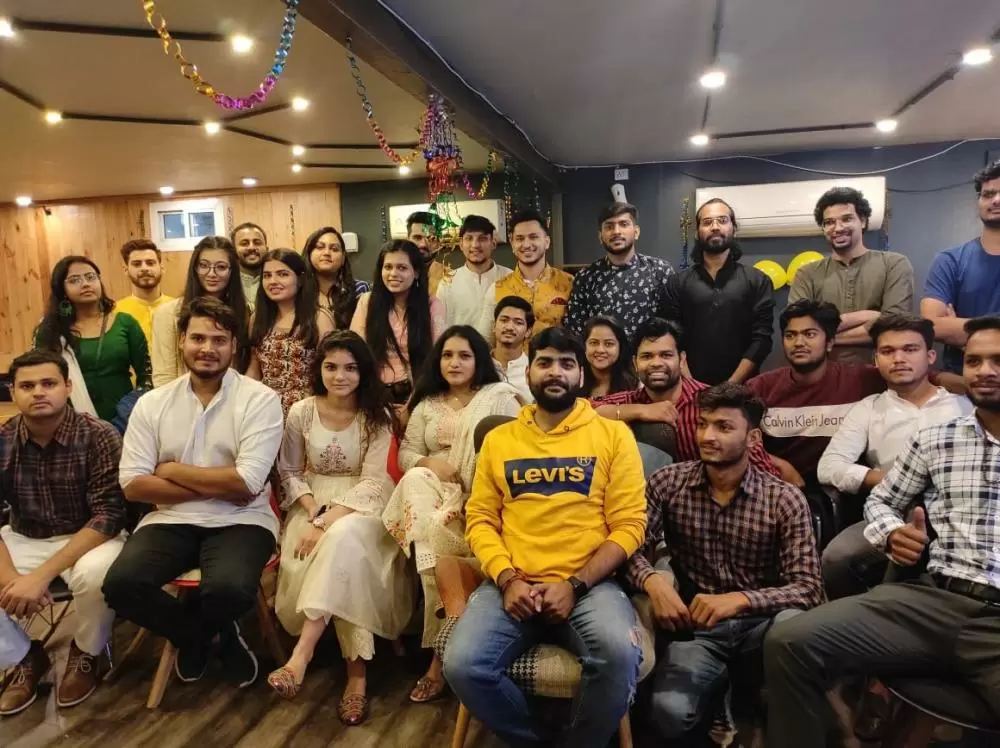 The company says its students were placed in Microsoft and Google, and about 100 have also started their own businesses.
Shivam says thousands of students have completed their week-long online programs on topics such as domain conversion. Many of them who take these courses free of charge later enroll in their long-term paid courses.
About 30% of business is done through referrals, and students refer their friends and family to the institute.
Born in Patiala, Shivam grew up in Delhi. His father, Jaidev Ahuja, who died in 2012, owned a photography shop in Chandni Chowk-Jaishankar Photo Goods.
His mother, Sunita Ahuja, was a homemaker. Shivam has two older sisters
He graduated from Greenfield Public School, Dilshad Garden, Delhi, and passed his 12th grade in 2007 with 81%. He spent the following year preparing for the IIT entrance exam but then went on to B Tech (Electronics) at Amity University, Noida (2008-2012).
Shivam got a job through an internship at the Micromax (mobile phone brand) campus as an Area Sales Manager at Gurugram.
"He was more interested in sales and marketing than engineering work. I loved selling because I felt like I had a gift for gossip, "says Shivam.
"I was at Micromax from 2012 to December 2014. I was making Rs 32,000 per month when I quit."
In 2015, he partnered with two other people to create a company called Expert Vidya, which offers digital marketing courses through online and offline media.
"I met Ravi Chopra and Sahil Arora online and we all decided to join a company." We started a website for Expert Vidya and started working for it in 2015, "he said.
"It was a zero investment company. Ravi provided office space while Sahil had an incredible knowledge of operations. I brought the sales information and together we were ready to conquer the world."
They had their office in Tilak Nagar, which is a training center in Delhi. "In the first year, our turnover was more than 2 million rupees." But we had to close the company because we couldn't dedicate enough time to all three, "said Shivam.
But his experience at the short-lived company helped open the Skills Circle in 2016 as its sole founder, with one intern. The company is registered as HNI Idea Ventures Pvt Ltd.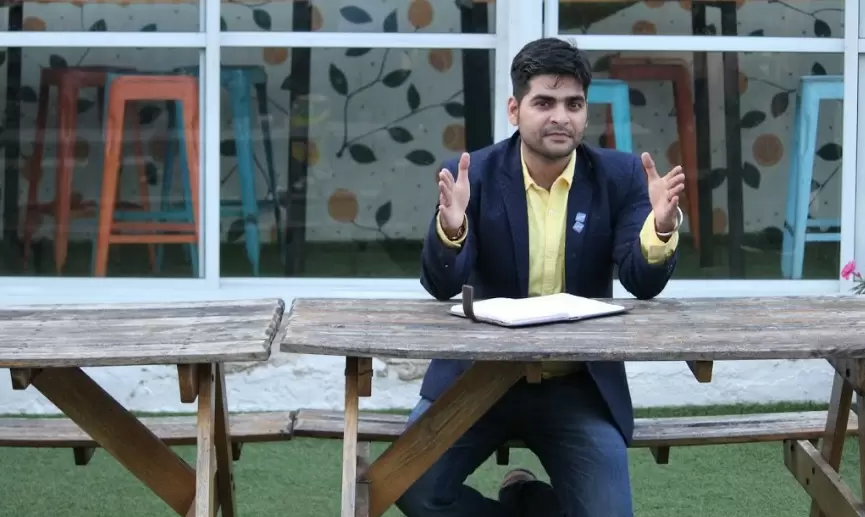 "In the beginning, I didn't have a marketing plan and I communicated through Facebook, LinkedIn, friends, and family, as well as through word of mouth. Later I started showing ads through Google, Facebook, and Just Dial. And it worked out slowly, " said Shivam.
In its early days, it offered marketing consultancy to several well-known companies, which gave it a steady cash flow.
Today, the company has a training center in a 5,000-square-foot leased area in central Delio's Connaught Place. The company's turnover in the first year did not reach 1 million, but it grew slowly and steadily.
The average course fee is from 35,000 to 2 thousand. They have courses lasting from three to eleven months, with online and physical courses.
"We have regular courses, as well as weekend courses for working professionals. About 700 students are currently enrolled in the program. About 12,000 students have benefited from the programs so far, " said Shivam, who has not yet thought about marriage and is now looking forward to it.
What's Your Reaction?