Trends That Will Shake The World In 2022: Forecasts For The Coming Year
Even before the historical events of 2020 and 2021 shook the planet, the tectonic plates of culture, society, and technology were already changing and reshaping the world. The pandemic has embraced these changes and has accelerated, exacerbated, and, in some cases, thrown them into chaos.
As we approach 2022, one question remains: where are we headed now?
In technology, health, money, transportation, home, and family life, we can be sure of one fact: everything is changing rapidly. As in previous years, VTV India keeps your finger on the pulse of an ever-changing world, and we are confident that our VTV India "One Year Ahead" stories will help you navigate these troubled waters.
Pandemic and the future of health
COVID-19 has largely taken over the world. When the World Health Organization announced a pandemic on March 11, 2020, few of us suspected it would lead to two years of business closures, social distancing, and disruption. Everything seemed to be back to normal in mid-2021, but then the Delta variant and then the Omicron variant caused new outages.
Will 2022 be the year when COVID-19 goes from pandemic to endemic? Of course, we all hope so, but there is no return by 2019. For example, more people around the world can be expected to follow the example of Asia, where people wear masks in public for years if they are sick (out of decency to others) or have reduced immunity.
And post-pandemic healthcare will never be the same. Expect telehealth to become mainstream as many more people use video calling to see a doctor. And the COVID-19 vaccine will forever change the way vaccines are made. Vaccine development often takes ten years but was created in 10 months using genetics and mRNA technology. This may turn out to be one of the most important medical advances of the century.
Hybrid work culture
Work and school were perhaps the most disruptive aspects of life during a pandemic. While the schools mostly came back in person, the work was much slower. Many employees have chosen to prefer a balance between work and private life - working from home, and many have moved to be closer to their families, or have moved further from the city center to get more space and fresh air.
Meanwhile, many employers have become dependent on increasing productivity through teleworking and the ability to downsize their commercial properties to achieve significant cost savings.
Crypto, Inflation and what happens next with your finances
Money and personal finances also remain at the center of tectonic changes. In November, inflation reached its highest level since 1982 - 6.8%. After staggering figures in 2021, inflation in real estate and cars in 2022 will be closely monitored. It seems that the bullish growth in the stock market will continue with such low-interest rates, but its volatile fluctuations will be more pronounced. The big question remains whether technology and other growing companies have run out or are preparing for a fresh start.
When we talk about growth, cryptocurrencies reach new heights and generate increased interest. The Coinbase cryptocurrency application went through TikTok and YouTube, and during 2021 it became the most downloaded application on the Apple App Store several times. Some see the world's most popular cryptocurrency, bitcoin, as a hedge against inflation. Politicians, athletes, and others began receiving salaries in bitcoins in 2021. Let's see if your employer will offer you this option in 2022.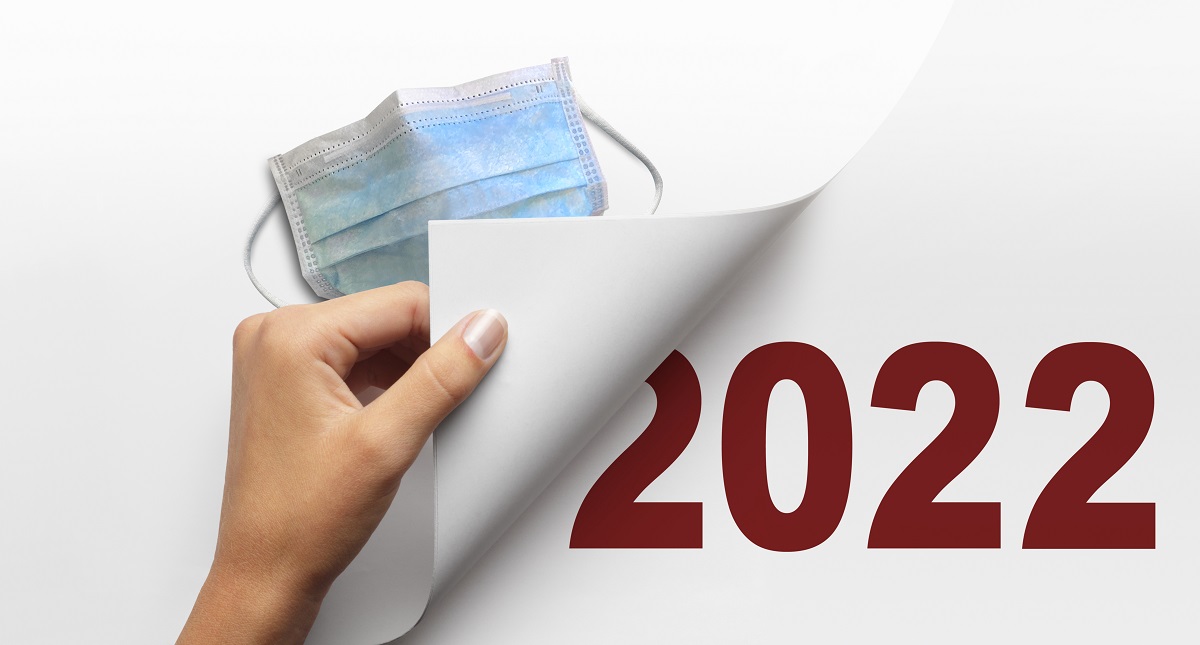 Space, Travel & Internet
One of the most dramatic events of 2022 is the new space race. China and Russia are working together on a future lunar base (2030) and a robot landing on an asteroid (2024). To make matters worse, in December NASA announced its next 10 future astronauts with ambitions for a future moon mission.
Private space companies, Blue Origin, SpaceX, and Virgin Galactic all sent civilians to space in 2021, and all point to the future of space tourism. Their ambitions will be bigger in 2022. This will be the year when SpaceX plans to launch its reusable rocket and Starship spacecraft for its first mission. Speaking about Starship, SpaceX chief Elon Musk said: "This is a profound revolution in orbit access. It has never been a fully reusable orbital launcher. It is the holy grail of space technology. It's a major development that is necessary for mankind to bring the civilization of astronauts."
Meanwhile, SpaceLink and Blue Origin by SpaceX and Amazon's Kuiper Project will launch thousands of small satellites by 2022. Their mission to bring fast, reliable, and affordable broadband to every corner of the planet is a step forward welcome. A side effect, however, is a ton of space debris that can interfere with astronomers' telescopes colliding with spacecraft and create large amounts of space debris.
What's Your Reaction?